2023 ENTERTAINMENT SCHEDULE
Friday, June 16
COUNTRY NIGHT
4:00 – 6:00
Jessica Wilson
6:30 – 8:30
Jay Diem Band
9:00 – 11:00
Yellow Byrd
Saturday, June 17
FAMILY FUN DAY
noon – 4:00
Secondary School Showcase
4:00 – 6:00
Avenue Inn
6:30 – 8:30
Shin-diG
9:00-11:00
Back to the 80s Band
Sunday, June 18
FATHER'S DAY
noon – 2:00
Evan Rotella
2:30 – 4:30
Soul Jam
4:30 – 5:00
Ribber Awards Presentation
5:00 – 7:00
Back in the Daze
*The above schedule is subject to change.
Jessica Wilson
Canadian singer/songwriter Jessica Wilson is a promising and ambitious young artist from Welland, Ontario. Having acquired a passion for performing at a young age, this multi-instrumentalist and triple threat performer can be found playing shows across Ontario. Jessica offers a fresh and up-beat sound.
Jay Diem Band
Band info to come
Yellow Byrd
Band info to come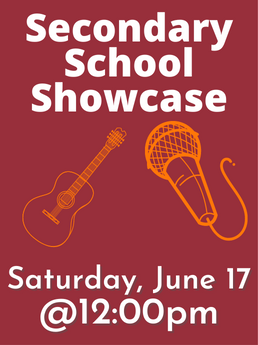 Secondary School Showcase
Band info to come
Avenue Inn
Avenue Inn has carved a unique space in the Canadian music scene since their formation in 2012, playing countless of shows around southern Ontario and sharing the stage with acclaimed artists such as The Sheepdogs, Burton Cummings, Coleman Hell and Young Empires. Influenced by the amplified and impassioned presence of bands such as the Arctic Monkeys, Kings of Leon, and the Arkells, the Niagara Falls natives have been carefully crafting their own approach to alternative rock with their brand new album "Tonight".
Shin-diG
Shin-diG was formed in 1995 covering all styles of music from classic rock to new country to pop/funk. We've been performing live in the southern Ontario club scenes/festivals.
Vinny – guitar/vocals
Alex – drums/backing vocals
Randy – bass
We play danceable music and keep the party moving.
Back to the 80s Band
Band info to come
Evan Rotella
Back in 2010 Evan Rotella entered his first talent show at age 6, playing Bruce Springsteen's "Born In The USA" to a raucous elementary school crowd. Since that day he has been on stage with the likes of Bruce Springsteen and Steve Earle, and opened shows for Willie Nile, Joe Grushecky, Marthy Stuart and more. Thanks to Niagara's Cory Cruise, Evan played his very first gig back in 2013 and has been busy ever since playing shows from the Light of Day Niagara Parkinson's Benefit shows to Porchfest Niagara, and more.
Soul Jam
Band info to come
.
Ribber Presentation
Back in the Daze
Since 2010 Back in the Daze has had the opportunity to perform for an incredible array of events, venues and people. We're a staple at local downtown bars, and have rocked the largest Ribfest in Canada. We've played popular dance clubs, an array of weddings, and countless backyard parties. Travelling across Ontario, we've impressed every audience with our extensive repertoire, lively stage presence, and energetic musicianship! We always have a ton of fun.
Baby Boomers, College students and everyone in between LOVE Back in the Daze.