2018 ENTERTAINMENT SCHEDULE
Friday, June 15: Live Entertainment 1:30 pm – 11:00 pm
1:30 – 3:30 PM

ProAction Cops for Kids with Riley Michaels

4:00 – 6:00 PM
Wilbur James Blues Band
6:30 – 8:30 PM
Soul Jam
9:00 – 11:00 PM
Vinyl Flux
Saturday, June 16: Live Entertainment noon – 11:00 pm
noon – 1:00 PM
Evan Rotella
1:30 – 3:30 PM
Back in the Daze
4:00 – 6:00 PM
Travelling Beer Bellies
6:30 – 8:30 PM
Howling Horns
9:00 – 11:00 PM
MadMen
Sunday, June 17: Live Entertainment noon – 7:00 pm
noon – 2:00 PM

Jessica Wilson

2:30 – 4:30 PM

Slider

Announcements
Ribber Award Presentation, 5 Car Draw

5:05 – 7:05 PM
351 Cleveland
*The above schedule is subject to change.
The
Wilber James Blues Band
covers all eras and styles of the blues — from the '30s to the present, and from Texas, to Mississippi, to Chicago and, yes, to Canada. Hello, Downchild.
Wilber and the boys have plenty of sizzlin' blues to serve up, but these versatile veterans can offer up selections from a lengthy sonic menu to satisfy many tastes.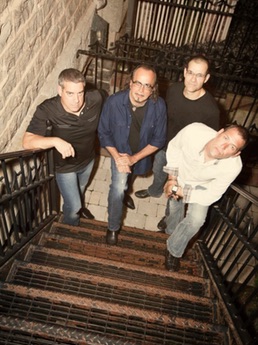 Soul Jam
is a premier Niagara based band performing classic R&B, Motown and rock. The musicians include Bill Neudorf on bass guitar and vocals, John Navarroli on guitar and vocals, Alistair Robertson on saxophone and John Multari on drums and vocals.
VINYL FLUX
is Niagara's Premiere Classic Rock band and multiple winner of the Niagara Music Awards. Performing throughout Southern Ontario, band members bring 40+ years of live performance experience and professionalism to each and every show.
In the spring of 2014
THE HOWLING HORNS
was created by seven former members of "More Bad News and the Horns from Hell". Adding the lead singer from "Under The Influence" to complete this well established professional 8 piece horn band. We have played in many festivals and special events enjoying the new sound and direction of the HOWLING HORNS. The HOWLING HORNS is a collection of very talented musicians who have been playing for many years creating a wide repertoire of music enjoyed by all ages.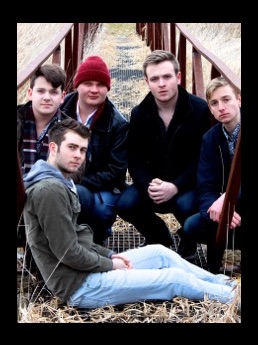 For the past 7 years
Back in the Daze
has been entertaining audiences and sharing their passion for music. With a unique blend of 60's, 70's and 80's tunes, they bring a fresh level of energy and professionalism to every performance. Since 2010 Back in the Daze has had the opportunity to perform for an incredible array of events, venues and people. Through their years of performing together, they have found that the music they choose transcends generations of people. There is something for everyone in a Back in the Daze show.
The Travelling Beer Bellies
are currently in their 21st year of rockin audiences near and far. Performing hits songs that span over five decades, this band continues to be a favorite wherever they play.
MadMen
perform hit songs from every decade. They have performed throughout the Niagara Region at popular night clubs and corporate events covering songs from popular artists and bands, including The Rolling Stones, Led Zeppelin, U2 and many new artists of today.
Jessica Wilson
is a singer/songwriter from Welland, Ontario. Fostering a love for music since she was a young girl, she can often be found singing and strumming around Ontario in a variety of establishments at diverse events. Some of her major accomplishments include winning Greg Frewin's "Niagara Talent Search", and singing with Juno-Award winning artist Serena Ryder in front of 23,000 people at one of her Niagara concerts.
For over ten years,
Slider
have been delivering their brand of "Retro Cool Party Rock" to enthusiastic crowds all across Niagara and beyond! The band have performed at a wide variety of venues and events since their 2006 inception, and no stage is too big or too small for this dynamic group of musicians! From intimate clubs, to corporate events and festivals, Slider deliver top flight entertainment!
351 Cleveland
rocks their audience with classic hits from the 60's and 70's. The band gives the crowd a display of energy driven hits mixed with a few timeless rock ballads and blues classics that remain true to the makeup of its members. Featuring current members of Niagara's premier entertainment band "The Cheezies" as well as "Vegalite", this act is stacked full of talent! With powerful harmonies, magnetic stage presence and experience rocking a crowd, 351 Cleveland delivers a solid rock show.
Back in 2010
Evan Rotella
entered his first talent show at age 6, playing Bruce Springsteen's "Born In The USA" to a raucous elementary school crowd. Since that day he has been on stage with the likes of Bruce Springsteen and Steve Earle, and opened shows for Willie Nile, Joe Grushecky, Marthy Stuart and more. Thanks to Niagara's Cory Cruise, Evan played his very first gig back in 2013 and has been busy ever since playing shows from the Light of Day Niagara Parkinson's Benefit shows to Porchfest Niagara, and more.At age 11, Evan began writing his own songs, occasionally performing them at recent shows. Now, at the age 14 Evan continues to play at local festivals and events and is extremely excited to be a part of Niagara Falls Ribfest for the first time.
Thank you to all the Entertainment who expressed interest in 2017 Ribfest!
Always a tough decision!
DAILY 50/50 Draws!
Please submit your band suggestions here.